Monthly Archives: February 2015
At this year's Northeast States Conference, we at ACPEN, because we are awesome, offered a drawing for our state society partners. The lucky winners will receive a substantial credit that can be used towards a remote webcast production, or a free event for the winning societies members. (Terms and conditions may apply, yada yada.)
And now, the results.
The envelope please…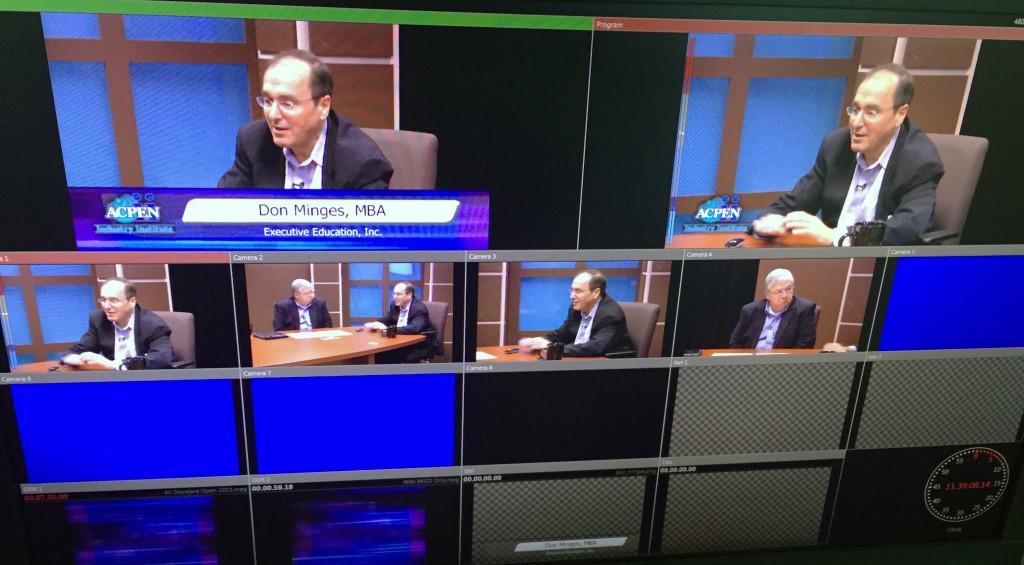 We at ACPEN love our buddies over at Executive Education. Thus, we're in luck! One of their seminar leaders, Don Minges, is joining us in studio today and tomorrow!
Don, who also serves as a fractional CFO across a number of industries, will be leading several courses through the ACPEN Industry Institute (Aii).
We're producing several courses, coming up soon (as of this writing) are, Business Secrets of the Trappist Monks, Corporate Finance: Valuing a Business, Teamwork: Create a Cohesive Team, and Time Hacks.
In addition, we've just wrapped up two courses on Crowd Funding. One on Donations and Pre-Sales and one on Debt & Equity. Both of which, I can attest, are very interesting, as this is an area we hear about a lot in the news, but few know very much authoritative. Particularly as relates to its' effect on businesses, and the market in general.
If you missed the live date, not to fear, these courses will be offered again for live credit, as Live Webcast Replays™. Check out the links for dates and times.
We at ACPEN partner with a number of state CPA societies from across the country, to help provide the best possible CPE for accountants. Thus, several of our intrepid ACPEN employees attended the 2015 Northeast States Conference.
We got to meet with several presenters we know and love (K2 Enterprises and Executive Education for instance) as well as a number of the state society representatives (whom, we also know and love).
So all and all, it was a productive, and great excuse to go to Florida in February trip! Gallery below.
Also, for those of you who are twitter-y inclined, you can see more with #necpe15 over on twitter.