Monthly Archives: April 2015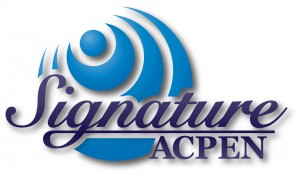 Hear ye, hear ye!
ACPEN's top of the line CPE programming, the ACPEN Signature series is back again! These panel discussion based courses offer eight CPE hours each, and lead by some of the finest presenters and practitioners in the business!
Celebrate the return of CPE season in style, with the courses below!
 A Guide to Successfully Handling Tax Controversies
5/20/15, 6/4/15, 11/12/15, 12/14/15, 1/11/16
Partnerships, S Corporations & LLCs Update
6/24/15, 7/9/15, 11/20/15, 12/15/15, 1/12/16
Governmental Accounting & Auditing Update
7/29/15, 8/13/15, 10/27/15, 12/16/15, 1/13/16
Compilation and Review Update
8/19/15, 9/3/15, 10/28/15, 12/17/15, 1/14/16
Understanding & Preventing Business Fraud
9/23/15, 10/8/15, 10/29/15, 11/18/15, 12/18/15, 1/15/16
Not-for-Profit Accounting, Auditing & Tax Update
10/21/15, 11/5/15, 12/21/15, 1/19/16
Accounting & Auditing Update
11/4/15, 11/19/15, 12/22/15, 1/20/16
Annual Tax Update
12/9/15, 12/23/15, 12/30/15, 1/8/16, 1/21/16