Monthly Archives: November 2015
We're all back in the office. (Boo!) And the end of the year is quickly approaching. But here's the good news–it's CYBER MONDAY! And ACPEN is joining the fun.
ACPEN Signature courses are on SALE! Purchase any of our ACPEN Signature offerings (8 hours of the highest quality CPE on the most relevant topics) and receive 35% off!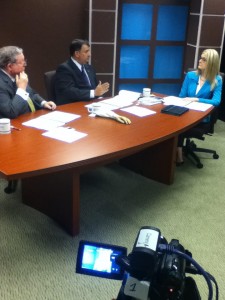 Topics include:
Apply discount code: acpenCYBERMonday35 at checkout.
This offer is good for any ACPEN Signature course purchased between now and 11:59 p.m. on December 2, 2015! Spread the word. Share with colleagues and friends, and make sure that you don't miss out on this amazing price for the best online CPE in the business!
It is hard to believe that Black Friday is upon us. We hope that you enjoyed a wonderful Thanksgiving with family and friends! And, we hope that today–Black Friday–you spend your day doing whatever it is that makes you happy. For some, that may be heading out at 4 a.m. to find the perfect gifts (at an awesome price) for your loved ones. For others, (like me) that may be eating left overs and watching football with their favorite people (Sic 'em Bears!).
However you like to spend your Black Friday, we hope you have a blast! And good news, we too will be offering a Black Friday special. Here's what you need to do:
1. Visit the ACPEN Catalog!
2. Find the perfect course (or better yet, courses) for you. Remember–December is upon us. Do you have all of your CPE hours?
3. Apply discount code: BlackFridayFun2015 at check out to receive 25% off of your entire order. (valid for purchase on or before 11:59 p.m. on 11/29)
If you're a Black Friday shopper, buy some discounted CPE. If you are a Black Friday football watcher, you can take advantage of this offer from the comfort of your couch. So have your cake, or pie as the case may be, and eat it too!
Happy shopping!