Monthly Archives: November 2016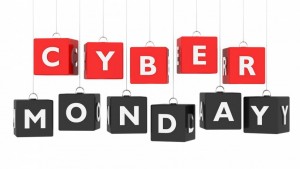 Cyber Monday madness is upon us! And while we traditionally think of this day as a time to feverishly purchase toys for our children, clothing (mostly for myself), jewelry for our spouses–let us not overlook this amazing opportunity to purchase THE BEST online CPE at an unbelievable price.
That is correct! Right now, you can buy any ACPEN course (or, heck–make it courses!) for 40% off retail price. So–let's be honest. We know that there are some of you out there who are in desperate need of CPE. End of the year filing dates loom for some of you, or some of you may just want to get some CPE before the hustle and bustle of tax season. Either way, don't miss out on your chance to buy the best online CPE at the lowest possible prices!
Simply apply code: CMCPE2016 at checkout to receive 40% off of your entire purchase!
Happy Cyber Monday, friends!