Monthly Archives: July 2017
Last week, a bunch of the ACPEN crew was off on fabulous summer adventures (no coincidence that it came just after the June 30th deadline ; ). While there were still a few people holding down the ACPEN fort in Dallas, the rest of us set up "remote offices" on cruise ships, in Colorado and, for me, St. George Island.
I'm going to be really honest. I intended to do a bit of work each day, because we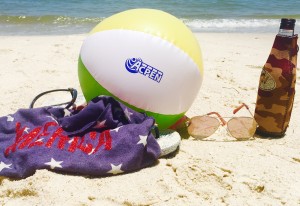 all know the to-do list is seemingly never-ending. But on most days, the beach (and my little ones) called, and who am I to say no? The water was perfect, the sun was shining, and there is nothing quite like the sound of the waves on the shore. Plus, I had the perfect place to use my ACPEN Beach Ball (if you want your own, email jessica.vieira@acpen.com)! This trip, I chose a bit of restoration rather than productivity.
I can't take you all with me to the beach, but I can make it really easy for you to schedule and complete your CPE. And maybe that will give you a little extra time to plan your perfect get-away. Apply code WAVES2017 at checkout to receive 20% off your next purchase. Good for purchase through August 14th.
I'm now back to my reality and my to-do list, but I'm feeling refreshed and renewed. So, I'll leave you with this little glimpse of paradise.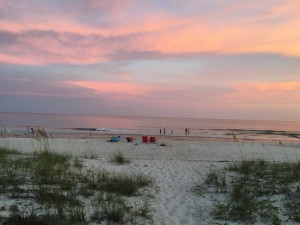 And if you lean in really close, you might just be able to hear the ocean.