Monthly Archives: September 2017
If you're not familiar with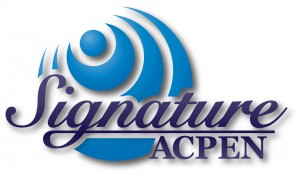 our ACPEN Signature series line of programming, you should definitely make it a point to check them out. All of our ACPEN Signature courses are comprised of panels of experts in a discussion-based format. They are studio produced and include extensive downloadable materials–I could go on. We routinely hear that Signature courses are extremely engaging and useful. But, our annual Business Fraud update takes our Signature line to another level.
The Business Fraud course also features a large panel of experts, as all Signature courses do. In the morning, our presenters cover new developments, share "horror stories," talk Cyber Security and recent developments in Data Analytics. In other words-everything you need to know about Business Fraud. But simply hearing about fraud, and actually understanding fraud and the process of detection, investigation, etc. are two very different things. So in the afternoon, our crew takes it one step further, and their discussion centers around a fraud simulation.
The simulation begins with a script, which was created by the lovely and talented Margie Reinhart. Margie is a former Director in Grant Thornton LLP's Forensic, Investigative and Dispute Services-so, she was clearly the right person for the job. The si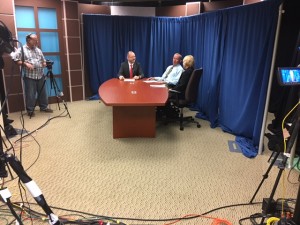 mulation covers a case of fraud from discovery, to investigation, and resolution.
So that the course remains fluid and as seamless as possible, we pre-produced the simulation segments prior to the actual live course. Now for the fun part! All of our presenters were assigned a role in the simulation.
Meet the cast:
*Jim Parente (our CEO & Exec. Producer!) as Derek Johnson-Slime Construction IT Head
*Mario Flores as Kurt Harris – Defense Builders IT Specialist
*David Cotton as Carl smith – Defense Builders COO
*Toby Bishop as Jerry Boyd – Defense Builders Project Manager
*Margie Reinhard as Emma Jones – Defense Builders Internal Audit
*Charlie Blau as Sam Smtih – Defense Builders General Counsel
*John Toney as George Scott – Cyber Security Investigation Expert
*Paul Yanowitch as AUSA
*Alan Buie as FBI Agent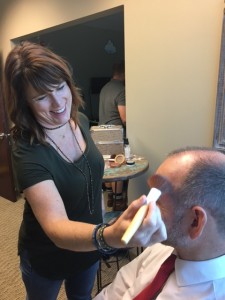 Some of our presenters felt right at home with their acting cap on and others had to overcome a bit of stage fright. But you would never know it. With very little time to rehearse, they put on quite a show.
With all of the simulations already produced, this morning was easy breezy (which is to say no crazier than normal). A little breakfast and a little make-up for our presenters, while our production crew worked their magic to setup for the day (bug logos, lower thirds, and audio–oh my!).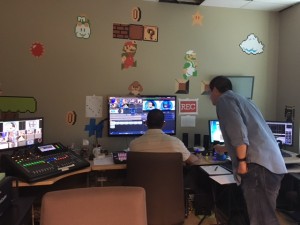 Then a few minutes to mic everyone up, and with that, we're off and running!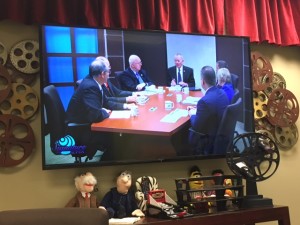 If you missed the live course today, no worries! You can register for one of the Live Webcast Replays in the next couple of months (same course, live credit, and you can even submit questions!)-whichever date works for you! And apply the discount code below for 20% off of one of the ACPEN Business Fraud replay dates! (Tell a friend!)
Discount code: BFReplay2017
The amount of work that goes in to this particular course on the part of our producer, panelists, and production crew is really pretty impressive. And hopefully, that translates to nothing short of an interesting, engaging, and informative course for you. Enjoy!