Monthly Archives: May 2018
A lot of work goes into producing one of our ACPEN Signature Courses, and the first course of the year brings with it some extra challenges. But with those challenges there's a lot of fun to be had as well.
Day Before Signature Course
Before the speakers show up there is a lot of work to be done to ready our studio for the course. The materials are organized for the speakers and the studio is made ready for the production.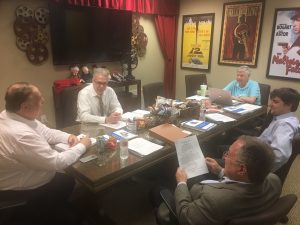 The day before a production we host a pre-production meeting with speakers for any last minute updates.
Signature Day!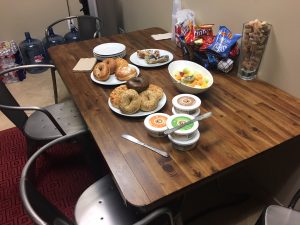 First things first, breakfast!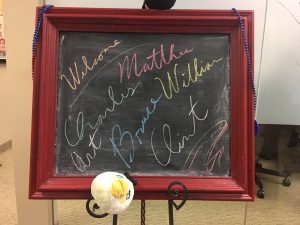 Welcome Presenters!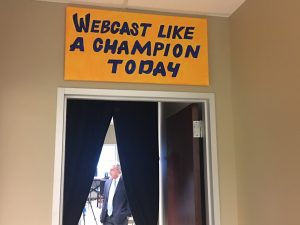 Any Notre Dame Fans?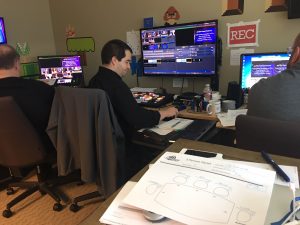 Our control room prepping for pre-production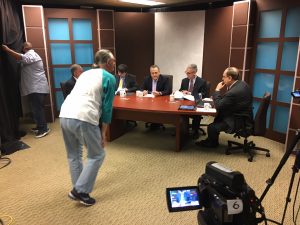 Presenters are in their seats and we're ready to go!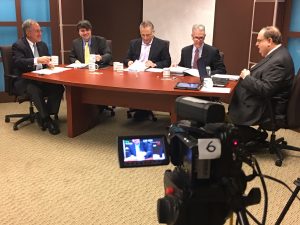 And they're off!
Let's meet some of the awesome people who make Signature Courses possible
Jeff the Director and Matt the Graphics Operator!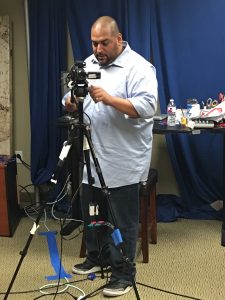 Jorge the Cameraman
Tina does the make up for our presenters while Jess is the Question Queen
And it's LUNCH TIME!
Side note: we enjoyed Tacos 4 Life! For every meal you buy they feed a hungry child. We helped feed 30 kiddos in need with our delicious spread.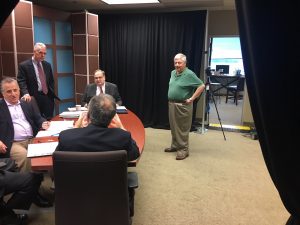 Back to the grindstone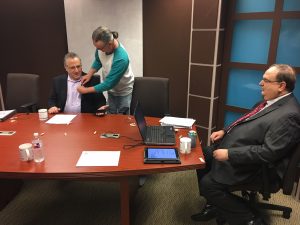 After a long day, we release our speakers back into the wild.
A lot of work goes into making Signature days a success, but it always pays off. Here are just a few of the comments from our viewers:
"Enjoyed the webinar."
"Content was very good. Panel discussions were very helpful and they had a tendency to break up the monotony of a verbal presentation. Clint's examples were very helpful. Nice job overall. Thanks."
"Very informative"
"Excellent presentation. Did know what to expect, very satisfied. Learned a lot today!"
If you attended today's course, thank you and drop us a comment! If you missed it, don't worry, you can catch a live replay. You won't be disappointed!