May the Fourth Be With You!
May 4, 2018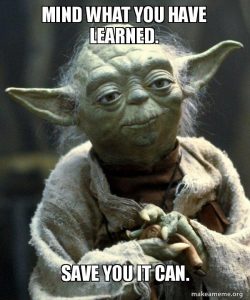 "A New Hope" for CPE returns to this galaxy with our May the Fourth discount code. Simply apply code: Maythe4th at checkout to receive 20% off all ACPEN Signature courses–live or replays. Good for purchase through May 9th.
So, share the code "Maythe4th" with your favorite Wookie, check your mail for the tax "Return of the Jedi", and advance your Jedi Master (Accountant) training with some of ACPEN's best CPE.
And–May the fourth be with you…