Behind The Scenes ACPEN Signature: Business Fraud
September 14, 2018
Our September Signature Course, Business Fraud Update: Use of Technology in Fraud Investigations, was an action-packed webcast filled with stories of lies, deceptions, and FRAUD! It also featured our largest panel for a Signature Course this year, with NINE accounting and technology experts. This gives you, the viewer, many different perspectives on a fraud investigation, but it also presented many production challenges for our production crew. So, we invite you to take a look at the "Behind The Scenes" fun. And–if you missed it, be sure to check out the on-screen action at the next live webcast replay.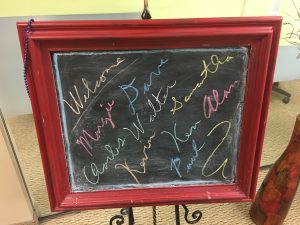 Our welcome sign, jammed full of our presenters names. (We're gonna need a bigger boat. Or board.)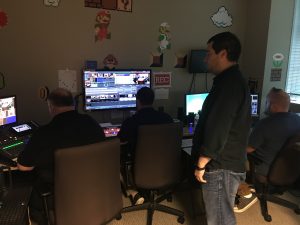 The control room, where the magic happens.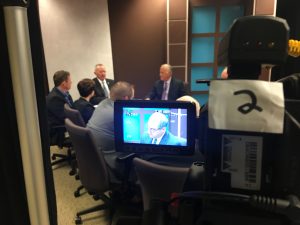 Shooting over panelist shoulders gives you a nice view of the back of panelists heads.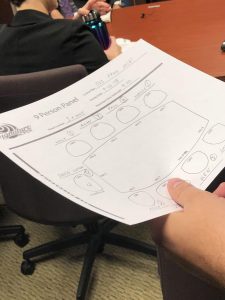 Seating and mic chart keeps everyone straight on who goes where.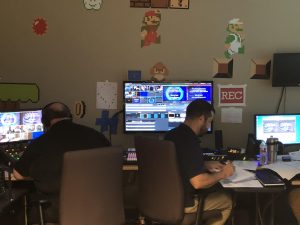 Our director, Larry, taking notes to keep things organized.
It was a hectic day for sure, but it was totally worth it! This is one of the most dynamic and engaging CPE opportunities out there. You won't be disappointed!
Be sure to check out this course and other upcoming courses at the ACPEN Catalog