Monthly Archives: June 2019
At ACPEN, we are lucky to work with the most amazing presenters—national experts, top-notch practitioners. People who have walked the walk AND talk the talk.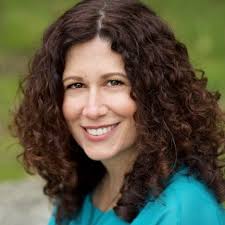 Today we want to introduce you to one such presenter—Michelle Lederman. To say that we have enjoyed getting to know Michelle, would be an understatement. She has spent her career helping people more effectively communicate, connect and network. And after you've spent a few minutes with Michelle, that is no surprise. The first time we met Michelle was for a quick lunch while she was in Dallas for the NSA (National Speakers Association) conference. Within minutes we learned that Michelle enjoys traveling (she's been to more than 70 countries), is not the most adventurous eater, she has two fabulous children, and LOVES her work!
In our minds, we were meeting to see if we thought she'd be a good fit for our network, but Michelle was sizing us up as well. Because, Michelle makes it a point to do business with people she likes! By the end of the lunch, we had swapped funny stories, convinced Michelle to try guacamole (which we had to document with a picture and send to her husband as proof she tried it), and had mutually decided that we wanted to work together.
Michelle is a "connector." In fact, she wrote a whole book about it—The Connector's Advantage. Her expertise lies in effective communication, connections, and networking. She helps CPAs, CEOs, HR Managers, and all kinds of other professionals to improve communication and build meaningful relationships to help promote a happy, healthy, and efficient work place. If you're looking for CPE and want to become a better CPA, manager, employer, and human, in general, check out Michelle's courses!