Tag Archive: Executive Education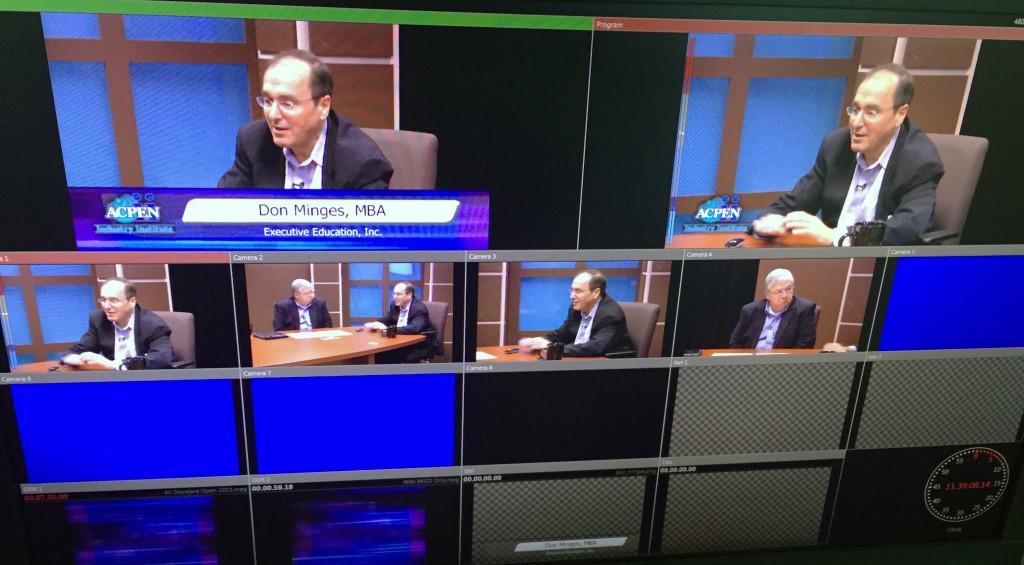 We at ACPEN love our buddies over at Executive Education. Thus, we're in luck! One of their seminar leaders, Don Minges, is joining us in studio today and tomorrow!
Don, who also serves as a fractional CFO across a number of industries, will be leading several courses through the ACPEN Industry Institute (Aii).
We're producing several courses, coming up soon (as of this writing) are, Business Secrets of the Trappist Monks, Corporate Finance: Valuing a Business, Teamwork: Create a Cohesive Team, and Time Hacks.
In addition, we've just wrapped up two courses on Crowd Funding. One on Donations and Pre-Sales and one on Debt & Equity. Both of which, I can attest, are very interesting, as this is an area we hear about a lot in the news, but few know very much authoritative. Particularly as relates to its' effect on businesses, and the market in general.
If you missed the live date, not to fear, these courses will be offered again for live credit, as Live Webcast Replays™. Check out the links for dates and times.