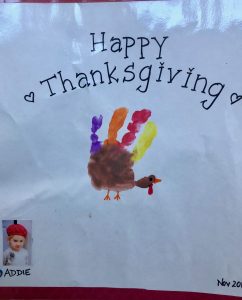 Happy Thanksgiving from ACPEN's Interns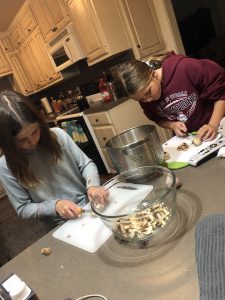 Some of the interns are put to work prepping for the feast…
While others share what they are thankful for…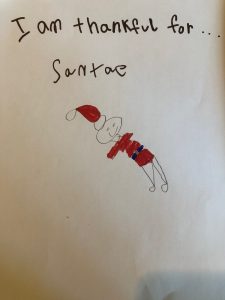 While the smart ones look forward towards Christmas!!!
ACPEN's summer intern program comes to an end as our dedicated interns interns return to their educations. We at ACPEN thank these hard workers for their tireless efforts this summer, helping us crank out the quality CPE that you know and love, like "Candy Estate Planning: How to Ensure Your Brother Doesn't Get Your Stash" and "Games For CPAs: How Fortnight Can Help You Deal With Competition". As these kids get back to learning, we invite you to get back to your own education at the ACPEN Catalog.
Obviously some people are happier about back to school than others 
We are work, work, working away getting ready for tomorrow's course: A Guide to Successfully Handling Tax Controversies.  Here is a little sneak peek at what we have in store for our participants in this 8-hour presentation.
From the description:
"For many reasons, the IRS has become more aggressive in all areas. The slowly recovering economy, the pressure to enhance government funding, and their role in enforcing the Affordable Care Act has added extra urgency to the need to collect taxes and apply penalties as never before. This means that practitioners are going to have to be prepared, more than ever before, to defend their work and their clients. This ACPEN broadcast brings together a panel of experts who can take you through the process and help you respond to the IRS effectively, on behalf of your clients. Learn the ins and outs of practice before the Audit and Collections Divisions of the IRS. The panel will include IRS representatives sharing their perspectives. The panel will explore ways to effectively represent clients before the IRS."
This CPE won't produce itself, however, so we have all hands on deck–we've even put our tiny intern to work.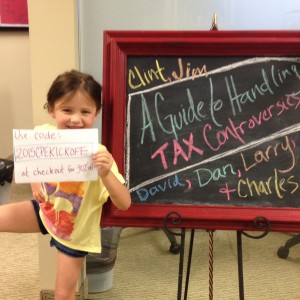 As you can see, Jillian is sharing some crucial information. We are having a FIRE SALE! If you'd like to join us for tomorrow's course, but just haven't had the chance to register–have we got a deal for you!
Apply code:  2015CPEKICKOFF at check out to receive a 30% discount off of tomorrow's Signature course.  8-hours of the highest quality online CPE by 6 highly qualified and experienced presenters–all for 30% off. I know all of you accountants like numbers–do the math. You're officially out of excuses!
And, you're welcome.